10 February 2023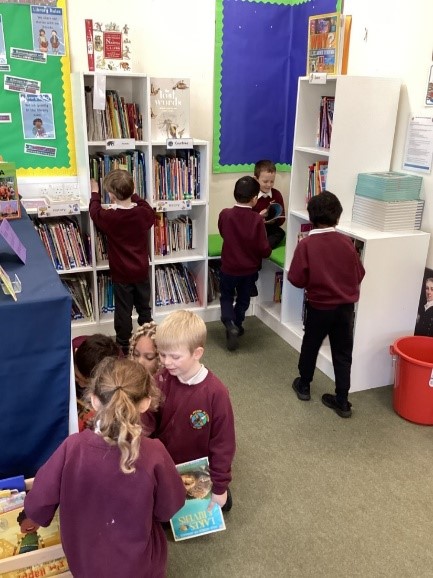 In Year 1 this week we have finished off our half term with a visit to the school library. The children enjoyed some reading for pleasure as well as a group story time. As well as this, we have been writing our own version of 'Fairy Tale Villains' in English. This is a non-chronological report, in which we wrote about our own evil characters this week. This included – a wicked witch, a troll, the evil stepmother and Captain Hook.
In Maths we have been using our knowledge of addition and subtraction to work out missing number problems. The children showed great understanding of how to use a number line and which way they would need to jump in order to find out what number is going to fit the gap.
We hope that you all have a lovely half term, and we will see you all after the break.
Year 1 Highlights 10.02.23