Welcome to Year 6!
We have an exciting year ahead with lots of fantastic opportunities for the children to learn in a variety of ways. We will also be focussing on preparing the children for their exciting journey to secondary school in a years time!
---
Meet the Team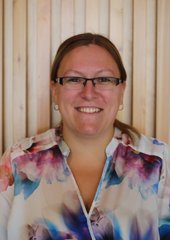 Miss K Gundry
Horowitz Class Teacher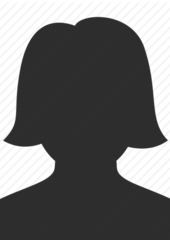 Miss A Andrade
Year 6 Lewis Class Teacher
Miss C Carpenter
Year 6 LSA
Mrs K Asquith
Year 6 LSA
---
Routines & Notices
Indoor P.E.
Friday morning (come to school in your kit)
Outdoor P.E.
Thursday afternoon (bring your kit)
Homework
Each week on Thursday spellings to learn and maths activities will be sent home. As the year goes on this will increase to include a SPAG activity and reading comprehension. These need to be returned on time on Tuesdays. Please find time to read with your child as well as practice times tables every day.
Other activities you could do:
• Go to the library and read new books
• Research about our topic this term
• Get creative and bring to school artwork or 3d modelling based on any of our topic
Registration & Dismissal
It is expected that all children arrive between 8:40am – 8:45am and that they line up with their class when the bell goes at 8:45am. Your child's class will be dismissed at 3:20. Please allow plenty of space around the door and teacher when collecting your child.
If your child is being collected by another family member or friend please write a letter to your child's teacher.If your child is allowed to walk home alone please write a letter to your child's class teacher with this information.
Mobile Phones
Pupils are not allowed to have mobile phones on their person during the school date. Phones should either be left at home or handed to the office at the start of the school day where they will be kept securely. It is the responsibility of your child to collect their phone at the end of the day.
Dates: trips, visits, class assemblies
Autumn 1
5th September – WW2 workshop at school
Autumn 2
26th November – Thames Water workshop at school
December – Trip to WWF centre
Spring 1
11th January – Victorian Schoolroom in Reading Museum
Summer 2
July – London Eye and River Cruise
Questions
If you have a question or concern about your child please do not hesitate to speak to your child's teacher.
---
School Rules
Be Ready
In Year 6 children need to be ready for mature, independent learning. This year we aim to ensure they are ready for their move towards secondary school and that they develop the confidence they need to take this next step. Children need to be ready with their reading books daily and their homework weekly to ensure they are able to make excellent progress in all areas.
Be Respectful
Year 6 are the role models for every student in the school and therefore we have high expectations of their respectful behaviour. In Year 6 there are plenty of opportunities for leadership roles within the school and this is an excellent time for children to show off their respectful attitude and manners.
Be Safe
Year 6 are setting the bar high for the school by showing safe behaviour at all times. Within the classroom children are expected to be modelling safe behaviour and ensuring the safe use of any resources we provide.